About Grand Paws Animal Clinic
Mission Statement: To help as many people with their pets as quickly, efficiently and economically as possible.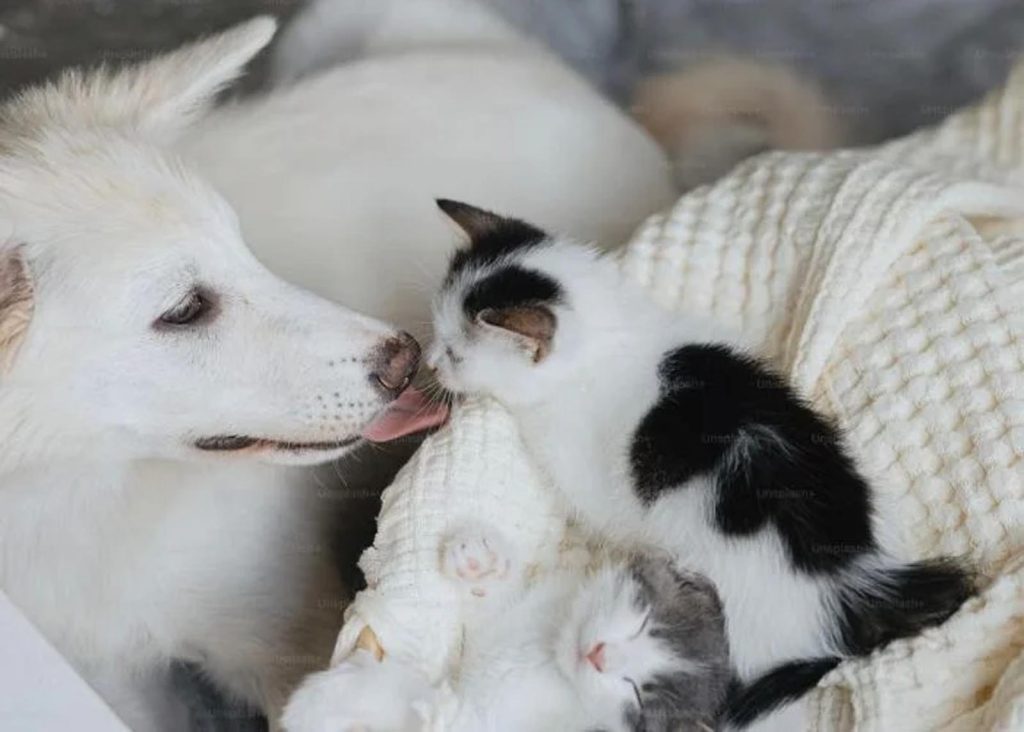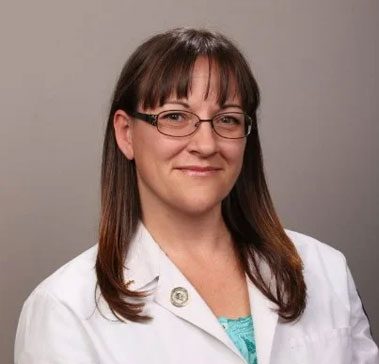 Dr. Erin Pandov
Medical Director
Dr. Pandov is a 2019 graduate of Midwestern University. She is a married mother of three humans and two dogs. She loves all things outdoors; hiking, camping, shooting guns and bows and gardening. To top it off she also plays the violin!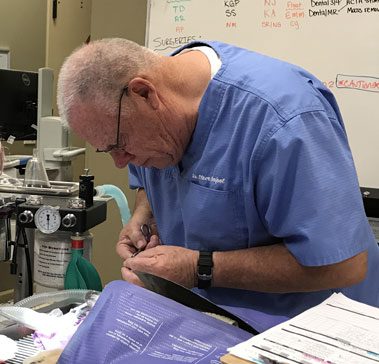 Dr. Steven Crofoot
Associate DVM
Dr. Steve Crofoot began his career with Grand Paws in 2009 as a part-time doctor working only 1 day a week. Little did he know, we would need him much more than that as the years passed and our practice expanded.
Steve grew up in Kansas on a large cattle farm that had up to 40 thousand head of cattle at a time! He married his wife, Geni in 1970, earned a Bachelor of Science Degree in both Biology and Chemistry, and graduated from Kansas State University with his degree in Veterinary Medicine in 1979. He and Geni raised their two children while he continued to work at clinics throughout Minnesota and eventually opened his own practice in Wichita, Kansas. After 10 years he decided to sell the practice and make the move West. They moved to Phoenix and he practiced throughout the West Valley finally settling in at Grand Paws.
Steve's other passion in life is golf. He tries to be on the course every chance he gets.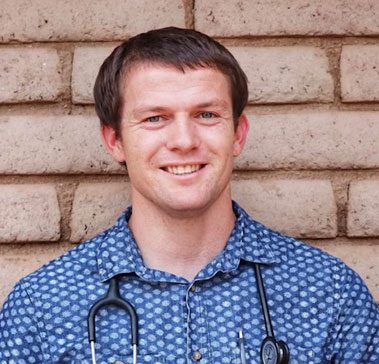 Dr. Monson Tryon
Associate DVM
Dr. Tryon was born and raised in Arizona. His exposure to veterinary medicine started at the age of 5 years old when he held the flashlight for his dad, (Dr. William Tryon), while he fixed a cut on a horse. Dr. Tryon loved riding along with his dad, as often as he could, visiting horses and farm animals all over the valley. He would often mimic these farms at home by raising every type of animal his parents would allow.
By age 19 he had earned his Associates in science and then took 2.5 years off school to serve a mission for his church in southern Argentina. After returning, he pursued the love of his life, and asked her to marry him. He graduated from ASU in May, 2014 and began vet school at Oregon State University that fall. In May, 2018 Dr. Tryon graduated and moved back to Arizona where he worked for Desert Hills Animal Clinic for 5yrs. He and his wife have 4 kids and 2 dogs of their own. He enjoys anything and everything outside from sports, atvs, hiking, water activities and camping. Most breaks you'll find him at the cinders or the dunes with his friends and family.
Meet Our Grand Paws Family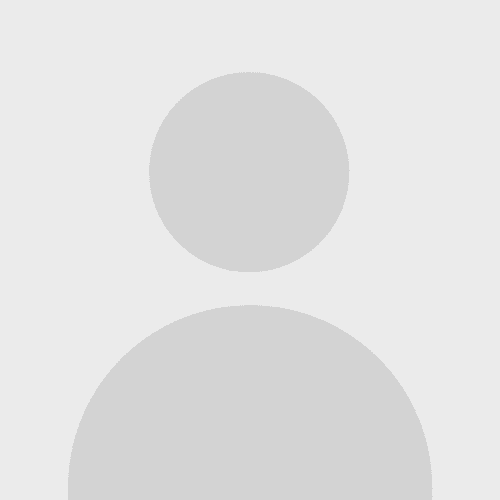 Kelly
Kelly is another one of our very talented technicians, who has been with Grand Paws since 2014. She has always been surrounded by animals and her love for them started at an early age growing up near the cornfields of Northern Illinois. Dogs, cats, gerbils, and other small animals graced her home and large breed animals filled the barns she frequented. Kelly started working with horses at a farm when she was 14 years old and began showing Morgans Saddleseat. She pursued 4H and FFA throughout high school. When she was 18 she began working as a kennel assistant with a local veterinarian and decided veterinary medicine was where her passion was. She then went on to college at the University of Illinois, earning her Bachelor's Degree in Animal Science. In 1999 she moved to Florida and worked as an intern Animal Presentor at Animal Kingdom around the Tree of Life. After graduation, she moved back to Illinois to pursue her career as a veterinary technician at a local clinic. Six months later, she followed her dream to work at Brookfield Zoo in Chicago, where she handled small mammals, giraffes, wolves, and pachyderms (such as elephants, rhinos, and hippos). After 3 years, she decided to return home and resumed work in Northern Illinois. Kelly met her husband, DJ and they decided to move to Surprise in 2007 to raise their family. When she's not working she enjoys spending time with her husband and their two young children, Jackson and Olivia. You can find them outdoors, hiking, traveling, and enjoying nature.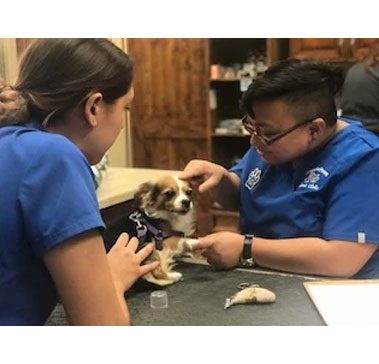 Lyn
She is small but mighty! In 2011, Lyn was hired at Grand Paws as a technician and she quickly became a favorite of staff, clients, and patients alike. Her cheerful and enthusiastic attitude has been essential in making Grand Paws what it is today.
Growing up in the Philippines, Lyn shared her time between living in the city and working on the family pig farm; where she helped to raise and sell piglets and castrated pigs. After losing a puppy to parvo and forging a relationship with a local veterinarian, Lyn knew veterinary medicine was the path for her.
In 2007, Lyn and her parents made the big move to California. She left everything she knew in the Philippines, including four sisters and a brother, some of who her family planned to help make the move at a later time. Within three weeks of arriving in America, Lyn found a job at a local animal clinic She was hired on as a kennel assistant and a receptionist and quickly moved to a technician position that lasted for over a year. Eventually, Lyn's family decided to move to Arizona where Lyn met her girlfriend, Shien. Once in Arizona, Lyn continued down the career path that she is so passionate about; veterinary medicine. She soon found her place at Grand Paws and the rest is history! If you are lucky enough to know Lyn, you know she is a very friendly, positive person who is also a hard worker. In 2015, she proudly achieved her goal of becoming a United States Citizen. Lyn and Shien share a home in Surprise with their 3 dogs; Dragon, Zane, and Mikey. They love to travel to see family and friends as much as possible and on the weekend you may find them singing karaoke or exploring new places to eat across the valley.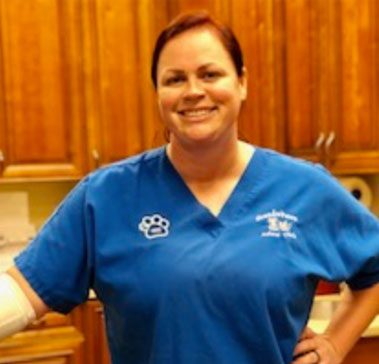 Ambur
Ambur has called Grand Paws Animal Clinic her home away from home since September 2015. If your pet has had the benefit of a stem cell procedure, you've already met.
Ambur has an eye for detail and is very passionate about her job as a veterinary technician. Growing up in Yuma, Ambur knew from a young age she wanted to become a veterinarian. Her life revolved around animals. When she was 9 years old, she became involved in 4H, where she spent years raising sheep and pigs. Entering high school she knew she wanted to continue to be involved in working with livestock and FFA (Future Farmers of America) helped teach her how to raise production steer, eventually granting her a monetary award for raising a Grand Champion. This award started to prepare her savings to account for college.
In 2002, she was granted the title of Rodeo Queen, which doesn't just mean she has a pretty face. She had to pass through several categories including speech, modeling, horsemanship, and an interview. A rodeo queen is a female representative and "face" of the sport of rodeo for her region. Ambur was also involved in the National Barrel Horse Association, as a competitive barrel racer. She participated in the World Youth Finals located in Mississippi and placed 1st for the state of Arizona.
When Ambur was 18 she started a job working at a small animal practice where she went through hands-on training to prepare her to become a veterinary technician. Once fully trained, she worked there for 2 years and got her start as a technician. In 2006, Ambur moved to Ft. Collins, Colorado to pursue her degree. She graduated from Colorado State University in 2011 with her Bachelor's Degree in Business and Animal Science. After graduation, she relocated back to Yuma and worked as a technician.
Throughout her life, her now-husband, Kenny has been a constant fixture. Ambur and Kenny grew up together, as their families had been long time friends. Over the years, their relationship progressed. They moved from childhood friends to navigating the path of dating, to deciding they wanted to spend the rest of their lives together. In 2015, just a few months after Ambur began her career at Grand Paws, she and Kenny married. They share their Wittman home with Ambur's stepson, Ryder, 5 dogs, and 11 horses. Ambur has not given up her dream of becoming a veterinarian. She has worked hard to acquire more hands-on experience in the field she loves and plans to enroll in the veterinary program at the University of Arizona. Some day she will be Ambur Brown DVM.